SUBSTANCE 3D COLLECTION APPS
Adobe Substance 3D brings you an ecosystem of apps and content that empower you to design 3D. Texture assets and render your scenes intuitively. Connect your workflow to Adobe Creative Cloud apps.
Painter – widely considered the industry standard for creating 3D textures.
With its familiar interface and layer manipulation features, Substance 3D Painter simplifies asset texturing. The real-time viewport also guarantees accurate representation of the end result.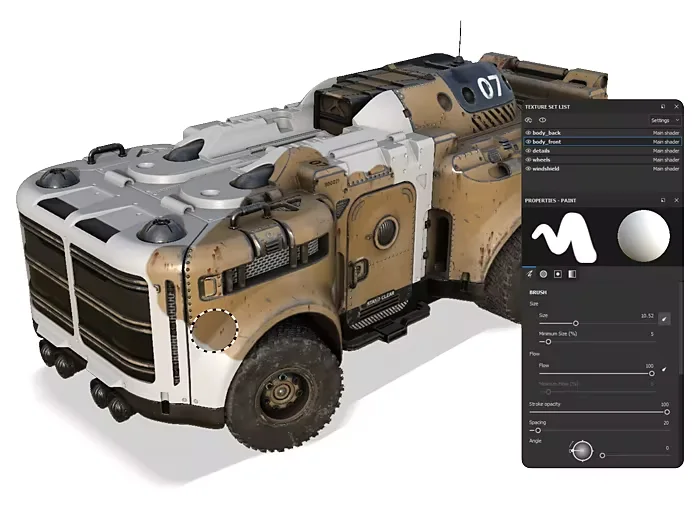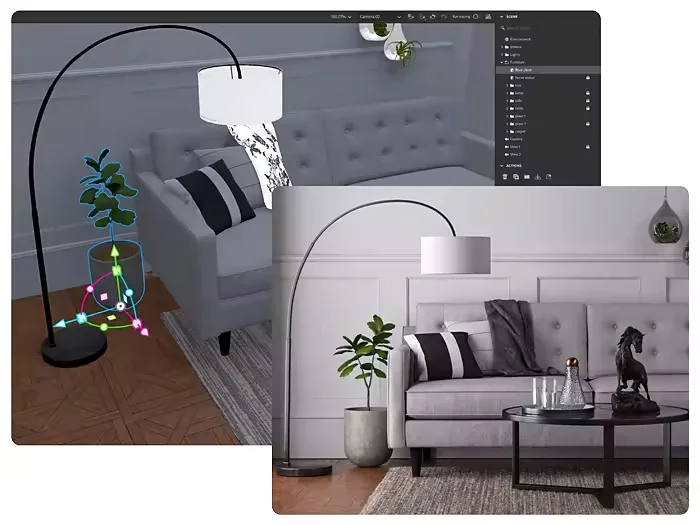 Assemble and stage 3D scenes in your own virtual studio
Substance 3D Stager offers a virtual studio where you can stage 3D scenes and display your assets in context. Arrange assets, lights, materials, and cameras via drag and drop to create the ideal shot. Export photorealistic images, share on the web, or even in AR.
Design 3D assets with infinite variations
n Substance 3D Designer, you can design 3D assets with limitless variations. The software provides complete authoring control for creating materials, with a node-based workflow that allows for experimentation and adjustment at any stage. You can customize your materials to fit any scenario.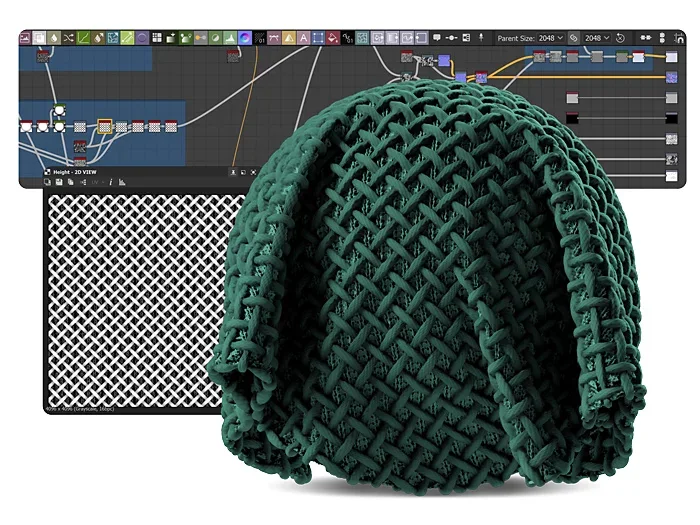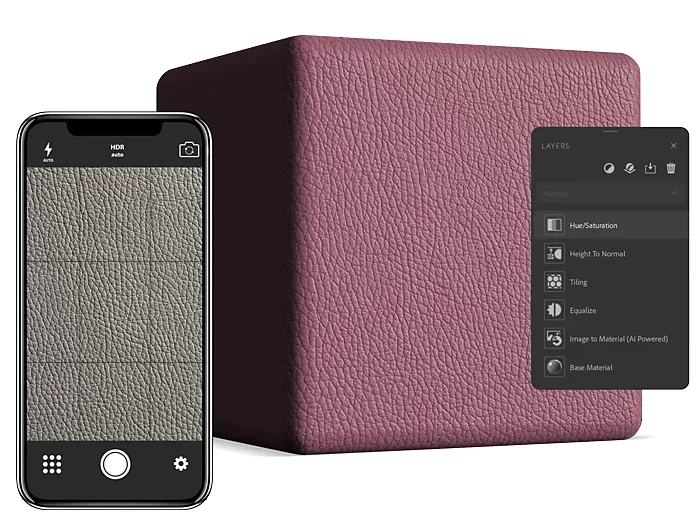 Capture the real world and sample it in 3D
Substance 3D Sampler enables the swift transformation of real-world images into 3D materials. With its advanced features, it can match your reference photo closely and blend captures to create more complex surfaces.
Create 3D models on desktop and in VR
Substance 3D Modeler offers the option to create 3D models either on desktop or in VR. This powerful tool makes 3D modeling as intuitive and natural as drawing, enabling a smooth and flexible creative workflow.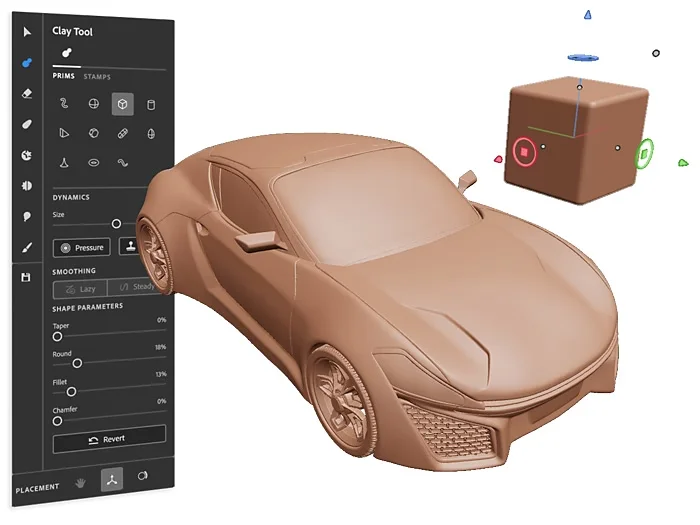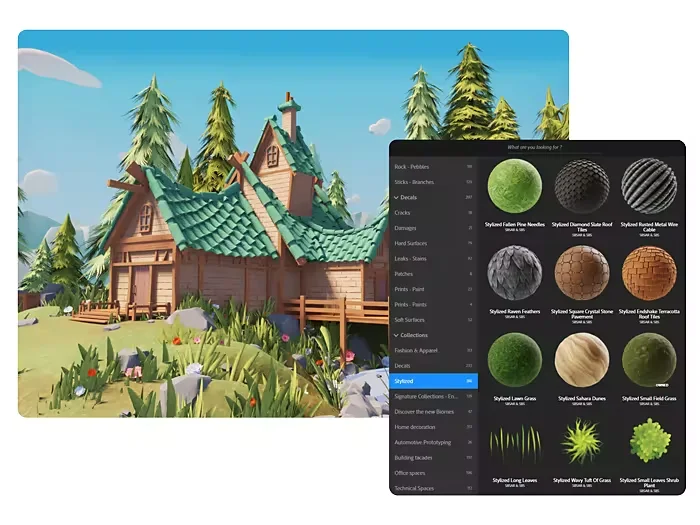 Select from a curated, high-end 3D asset library
Substance 3D Assets provides a high-end, curated library of over 15,000 3D models, lights, and materials, created by top artists for a variety of industries. This comprehensive library is designed to cater to every stage of your creative workflow and is fully customizable.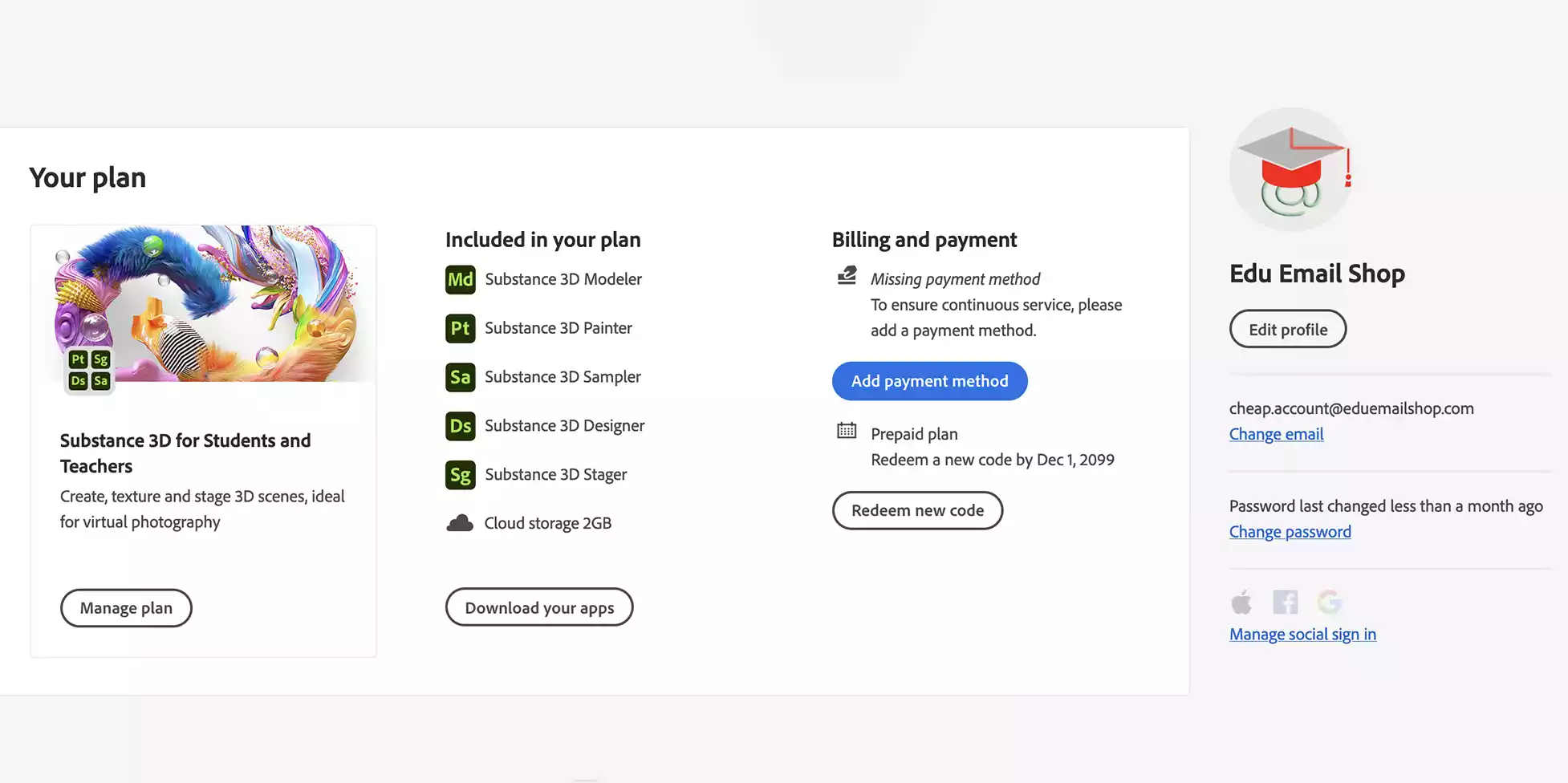 Q&A